Welcome to the new Bolton PA Web website. We have listened to feedback and have made some enhancements to the website.
Information & Advice
We have redesigned our information pages to:
make them more accessible
enhance mobile friendliness
better guide you through the information
provide more information content.
Our content pages are now split into sections and you can use the 'previous' and 'next' buttons at the bottom of the pages to navigate through the information pages.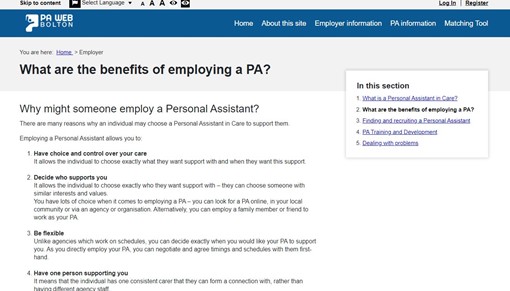 Improved resources
We have added better resources to the website, including videos and interactive images to present information in different ways.
We will be adding more of these resources to the website soon!
Tools for Personal Assistants
We've now added several tools for Personal Assistants in Care, including:
Aptitude questionnaire - to help people thinking of becoming a PA decide if it is the role for them.
CV Builder - to help create a CV.
Training and Development log - to help track your professional training, objectives and achievements.
Coming soon: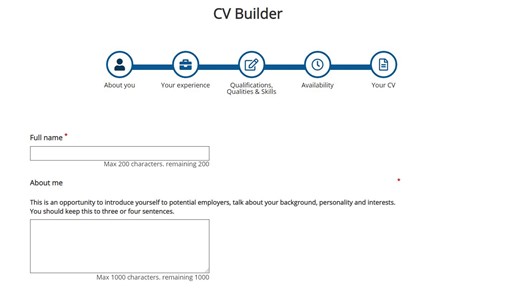 We are always looking for ways to improve this website
Last updated: